LotusMagus – Your Guide to Plant and Flower Care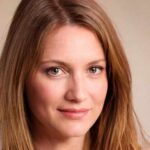 Address : 2655 Maysville Pike, Zanesville, Ohio 43701
Hello, I'm Amelia Clark, Publisher at Lotusmagus.com, I am a seasoned florist and gardening specialist with more than 15 years of practical expertise. Following the completion of my formal education, I dedicated myself to a flourishing career in floristry, acquiring extensive understanding of diverse flower species and their ideal cultivation requirements. Additionally, I possess exceptional skills as a writer and public speaker, having successfully published numerous works and delivered engaging presentations at various local garden clubs and conferences.  I will focus on gardening, plants, flower topics that have not yet been discussed so far and we'll also add government, educational, and various organization pages for each post to ensure that our visitors access knowledge from accurate and reliable websites. On this website I have covered various plants, flowers and trees and everything related to them.
LotusMagus.com offers the greatest gardening advice to anybody who loves plants, flowers, and greenery.
This website was created to spread gardening's delight and advantages. Gardening may help people connect with nature, decrease stress, and enhance their general well-being.
We know that gardening involves patience, preparation, and attention at LotusMagus.com. Our gardening professionals share their expertise with our readers. We discuss gardening issues including caring for plants and flowers, producing your own fruits and veggies, and constructing stunning garden landscapes.
LotusMagus.com emphasizes sustainability. We believe in environmental responsibility and urge our readers to do the same. We teach eco-friendly gardening and how to make a beautiful, sustainable garden.
LotusMagus.com provides something for all gardeners. Step-by-step guidelines, videos, and articles are available to assist you maintain your garden. You may always learn something new on our website since it's updated constantly.
We love connecting people to nature and gardening at LotusMagus.com. We think everyone can benefit from spending time outside, caring to their plants and flowers, and appreciating nature. Our objective is to provide our readers the greatest gardening information and techniques so they can develop beautiful and sustainable gardens.
Hence, whether you want to develop a little herb garden on your windowsill or a stunning garden landscape in your backyard, LotusMagus.com has the materials and experience to assist you. Discover the delights of caring for plants, flowers, and wildlife by joining our enthusiastic gardeners now.
LotusMagus.com thinks gardening is therapeutic and sustainable. Outside time and plant care have been found to alleviate stress, enhance mental health, and boost happiness and well-being. Gardening may help people connect with themselves and the planet.
Our website is easy to use for all gardeners. We provide materials for beginners since gardening might be frightening. Our specialists recommend beginner-friendly plants and flowers and provide maintenance instructions.
LotusMagus.com provides companion planting, organic gardening, and vertical growing for expert gardeners. We teach how to make a beautiful, useful garden that provides food, medicine, and habitat for animals.
We love community at LotusMagus.com. We think gardening can unite people and link them to nature. Gardeners from across the globe may interact, exchange ideas, and ask questions on our website. We showcase inspirational gardeners and their gardens.
Finally, LotusMagus.com offers the greatest gardening advice to anybody who loves plants, flowers, and the environment. We value community, sustainability, and gardening's healing effects. This website helps beginners and advanced gardeners construct attractive, ecological gardens. Join our dedicated gardeners now and explore the delights of gardening.
If you have any question then send us an email here. Contact us.