Due of their adaptability, homeowners and landscapers love hackberry trees. North American deciduous trees grow in woods and cities. When planting a Hackberry, evaluate its pros and pitfalls. In this blog post, we will explore the Hackberry Tree Pros And Cons, so you can make an informed decision about whether this tree is right for your landscape.
Pros
Cons
Shade Provider
Messy Droppings
Low Maintenance
Unpredictable Branches
Erosion Control
Not Suitable for Front Yard Landscaping
Aesthetics
Wildlife Saver
Strong Wood
Resilient
Pro: Shade Provider
One of the hackberry tree's most useful traits, which contributes to its attractiveness as a desirable addition to landscapes and natural spaces, is its capacity to provide a lot of shade. The thick canopy of hackberry trees offers a pleasant refuge, insulating people from the sweltering sun's harsh rays and the world around them.
Hackberry trees quickly establish themselves as significant shade producers due to their rapid growth rate of 1-2 feet per year. Because of their quick development, they quickly form a substantial and wide-ranging canopy that provides extensive shade under their branches. The shade generated by hackberry trees provides relief from the heat, transforming a tiny backyard or a large park into a welcoming and pleasant area for outdoor activity and leisure.
The hackberry tree not only provides shade, but it also plays a significant part in halting soil erosion. Because of its broad and deep roots, which are a hallmark of hackberry trees, the soil is firmly anchored and the danger of erosion is reduced. Because of this characteristic, hackberry trees are especially well suited for planting in disturbed regions or where erosion management is required, such as slopes or construction sites. Hackberry trees assist to maintain the integrity of the ground by stabilizing the soil, reducing the possible negative impacts of erosion.
Despite the fact that hackberry trees might be untidy since they constantly lose their berries and leaves, it is important to take into account their advantages as sources of shade. The value they provide in providing a shaded sanctuary and their favorable effects on the surrounding environment transcend their occasional unkemptness. It is important to note that hackberry trees are a great option for natural settings or backyard settings where shedding leaves and berries are easier to handle and accept as a natural cycle.
If you're thinking about planting a hackberry tree, it's a good idea to carefully choose a suitable place that can accept the tree's propensity to lose leaves and berries. This is important for both pros and cons. It is advised to plant it in a backyard or natural area far enough from the house so that the tree's natural processes may take place without interference or maintenance issues. People may completely enjoy the advantages of hackberry trees' shade while limiting any possible negatives by carefully planting them.
Pro: Low Maintenance
Hackberry tree can be a low maintenance and hard-working trees. It can provide a canopy of shade for decades at a time and ask for almost nothing in return. Additionally, its deep root system makes common hackberry useful for preventing soil erosion on disturbed sites.
Hackberry is a fast-growing tree, with a growth rate of 1-2 feet per year. While hackberry trees can drop leaves and branches, making them a messy choice for front yards, they can still be an attractive option for wild areas where the falling branches won't pose a risk to people or property.
As a low-maintenance tree, hackberry is an ideal choice for those who want to enjoy the benefits of having a tree in their yard without having to put in too much effort. Just sit back and let the tree do its thing – providing shade and supporting wildlife for years to come.
Pro tip: plant hackberry away from structures and power lines.
Pro: Erosion Control
Hackberry trees are a great asset in places prone to soil loss and displacement because they are very good at managing erosion. Hackberry trees hold the soil securely, limiting erosion, and stabilizing the ground with their broad and strong root systems.
The capacity of hackberry trees to survive on disturbed settings is one of its main advantages in erosion management. The presence of hackberry trees is very beneficial in these locations because they are often prone to erosion as a result of construction, land grading, or other human activities. Their extensive root systems delve deeply into the ground, forming a web of sturdy anchors that stabilize the land. In order to preserve the integrity of the landscape, hackberry trees tightly grasp the soil, lowering the possibility of erosion brought on by wind, water, or gravitational forces.
The ability of hackberry trees to mitigate erosion is further improved by their quick growth. These trees establish themselves fast and develop a deep and wide root network in a very short amount of time, growing at an average pace of 1-2 feet per year. The soil is successfully strengthened by the roots as they expand and delve into it, reducing the likelihood of erosion. The quick development of hackberry trees guarantees that their erosion control advantages become apparent sooner and that they may provide timely protection against soil displacement.
Even though hackberry trees have significant inconveniences, such as shedding leaves and berries and sometimes breaking branches at random, their advantages in preventing erosion exceed these issues. The natural mulch layer is formed by the leaves and organic detritus that fall from the tree, which further helps to stabilize the soil. The haphazard branch breaking may also be seen as a natural process that encourages the tree's regeneration and regrowth, maintaining the tree's long-term health and vitality.
Due to their sporadic messiness and unpredictable branch breaking, hackberry trees may not be ideal for planting in front yards, but they make a great option for natural regions or landscapes where erosion management is important. Such locations get a touch of natural beauty from their unusual and sometimes eccentric design, which combines aesthetics and functions in a pleasing way.
Pro: Aesthetics
Hackberries are famous for having remarkable aesthetics and are enchantingly beautiful, drawing in onlookers. The tree has lovely qualities, and it's impossible not to be enthralled by them. The bark's captivating grayish-brown tone and warty texture emanate a certain charm that gives the tree's overall look a hint of rustic beauty.
The foliage of hackberries is one of its most attractive features. Their striking capacity to draw attention comes from the dark green leaves with serrated edges. This scene is visually appealing due to the contrast between the sky's background and the brilliant color of the leaves. The leaves of the hackberry tree add to the picturesque splendor of any environment, whether they are softly rustling in the wind or glistening beneath the sun's warm embrace.
Hackberries also have a precise balance between grandeur and delicacy. Their beautiful branches, laden with a profusion of leaves, form a complex and seductive pattern that gives them depth and character. The tree's unique bark and luxuriant foliage, combined in a pleasing way, provide for an eye-catching show that appeals to both casual admirers and seasoned natural beauty connoisseurs.
Hackberries stand as living works of art in gardens, parks, and along roadways, attracting appreciation from everyone who see them. Their stunning aesthetics have more than just aesthetic appeal; they also inspire peace, serenity, and awe at the glories of nature. The hackberry tree's aesthetic features delight and inspire individuals who value the intrinsic beauty found in nature, whether it serves as a focal point in a landscape or a background for other plants.
Pro: Wildlife Saver
Hackberry trees are an important source of food and shelter for animals, acting as a lifeline for these creatures. These amazing trees play a crucial role in maintaining the ecosystem's overall balance and health by providing habitat for a wide variety of creatures.
The ability of hackberry trees to serve as a food source is one of its main advantages for animals. The tree's plentiful drupe-like fruit provides a delicious feast for a variety of animals. Particularly birds are lured to the delicious fruits, eagerly devouring their nourishing richness. Hackberry trees attract bird visitors who depend on these fruits as a crucial part of their diet, assisting in their survival and enhancing their general health and well-being by providing an easily accessible and energy-rich food source.
Hackberry trees provide essential shelter for animals in addition to being a source of food. Insects and tiny animals may find refuge beneath the bark of these trees, providing a microhabitat that is home to a wide variety of species. Beetles, spiders, and other insects may find shelter from predators and the environment in the rough texture and fissures of the tree bark. As a result, a vibrant ecosystem develops beneath the tree's bark because these insects are an important source of food for bigger species, which further strengthens the interconnectedness of all life.
Furthermore, various bird species find refuge in the dense foliage of hackberry trees. The thick canopy provides a secure habitat for breeding, protecting birds and their young from predators and bad weather. The foliage itself gives cover and concealment, while the branches make a solid foundation for nest building. Birds of all shapes and sizes take refuge within the hackberry's leaves, resulting in a lively and active environment that reverberates with bird chattering and the fostering of new life.
Pro: Strong Wood
Hackberry wood is highly sought-after for use in a variety of woodworking applications because of its exceptional strength and longevity. It has a well-deserved reputation as a dependable and desired resource because to its inherent features and adaptability, which make it an outstanding option for creating furniture, flooring, and a variety of other wooden items.
Hackberry wood stands out when it comes to furniture because of its durability. The wood may be constructed into durable items because to its thick and strong nature. Whether it's a sturdy dining table made of hackberry wood, a chair with exquisite craftsmanship, or a cabinet with sophisticated design, furniture made of hackberry wood demonstrates great durability and withstands the test of time and regular usage. Because of its robustness, it can support weight without losing structural integrity, guaranteeing that the furniture will last for many years.
The tenacity and strength of hackberry wood also make it a great option for flooring. Because of the wood's strong grain, it can survive high foot traffic with little to no wear and tear, maintaining its original beauty. Hackberry wood flooring delivers endurance and durability, withstanding the everyday demands of a busy home or business environment. It also gives a touch of natural beauty to a room. It is a wise investment for individuals looking for a long-lasting and aesthetically pleasing flooring solution because of its resistance to warping and cracking.
Additionally, the strength and adaptability of hackberry wood are further shown by the fact that it may be used as lumber and fuel. Its thick nature enables it to burn slowly and generate a significant quantity of heat, making it a dependable and effective option for heating. Hackberry wood is also great for a variety of cons and woodworking projects because to its durability. From framing to decking, Hackberry timber provides a sturdy and reliable wood that can resist the demands of construction, assuring stability and endurance in a variety of applications.
Pro: Resilient
Hackberry trees are examples of resiliency, demonstrating their extraordinary capacity to flourish in the face of a variety of difficult circumstances. They are a popular option for both homeowners and landscapers because of their natural hardiness, which helps them to resist and adapt to harsh situations. Here are some significant factors emphasizing the adaptability of hackberry trees.
The exceptional ability of hackberry trees to withstand drought is one of their prominent characteristics. These resilient trees have strong, effective roots that allow them to draw water from the earth at great depths. Hackberries are a great option for areas prone to drought because of their ability to survive lengthy periods of low rainfall or dry conditions because to their adaptability. They are a useful asset in landscaping because of their capacity to retain moisture and thrive with little irrigation, helping to save water while keeping their aesthetic value.
Hackberry trees are known for their extraordinary endurance to low temperatures in addition to their drought resistance. They have a reputation for thriving in areas with severe winters, withstanding subfreezing conditions that could otherwise be harmful to other tree species. Their capacity to enter a state of hibernation during winter, saving energy and shielding themselves from the harmful effects of frigid temperatures, is credited with their resistance to severe cold. Because they can firmly depend on the trees to withstand and recover come spring, hackberries are a favorite option for homeowners and landscapers in areas where winter temperatures may be punishing.
The resilience of hackberry trees is further increased by their exceptional resistance to pests and diseases. Hackberries are particularly resistant to many common pests and diseases that affect other tree species, however no tree is completely impervious to all possible dangers. Due to the decreased danger of illness or infestation, less frequent pesticide applications or special care are required. Hackberry trees are valued by homeowners and landscapers for their minimal care requirements, which allow them to take use of the trees' beauty and advantages without always worrying about disease or pest management, which is a cons.
Hackberry trees have an intrinsic plasticity that enables them to flourish in a range of soil types and growth circumstances, in addition to their capacity to tolerate environmental obstacles and fight pests and diseases. They are durable in both full sun and partial shade and can withstand a broad variety of soil pH levels, allowing you versatility in landscaping and assuring good development in many conditions. Their versatility helps explain why they are so well-liked by homeowners and landscapers looking for a dependable and adaptable tree species that can thrive in many environments.
Con: Messy Droppings
Even while hackberry trees have many advantages, it's necessary to be aware of their drawback—messy droppings. Hackberry trees often lose leaves, berries, and branches, which may be problematic and inconvenient for landowners.
The frequent loss of leaves and berries is the most typical kind of mess brought on by hackberry trees. The tree drops its leaves all year long, leaving behind a conspicuous collection of crumpled leaves. To preserve a neat look and stop the leaves from creating a slide hazard on pathways or roads, frequent cleanup activities may be necessary. The cleaning effort is made much more difficult by the berries that hackberry trees produce, which may fall to the ground and stain surfaces.
The sporadic falling of branches that seem to be at random is another issue to examine. Although branch shedding is a normal process for trees, hackberry trees have been reported to suffer branch breaking more often than other tree species. This may be caused by a number of things, including bad weather, structural flaws, or the weight of accumulated debris. In addition to adding to the general mess, the falling branches might also be a safety threat if they fall suddenly and cause damage or injury.
Despite these drawbacks, hackberry trees are strangely appealing, especially when incorporated into undeveloped or natural regions. Their different looks and various bark textures may offer a special touch of charm to a landscape, giving it a wild and untamable aspect. Hackberry trees are also renowned for their capacity to give a lot of shade, which offers a refreshing reprieve on hot summer days and fosters a nice outdoor atmosphere.
Given the unkempt nature of hackberry trees, it is recommended to carefully consider where you want to put them on your land. While they may not work well in a front yard where orderliness and aesthetics are important, they can flourish and make a good contribution in more natural or wild settings where the advantages might offset the sporadic messiness.
If a hackberry tree already exists on your land, regular upkeep and trimming become essential. Branch breakage is less likely when branches are pruned regularly to control development and keep the tree from getting overgrown. The tree's general health and vitality are also enhanced by regular trimming, which keeps it in excellent shape and reduces its propensity to lose branches.
Con: Unpredictable Branches
Hackberry can grow fast, reaching a growth rate of 1-2 feet per year, it has some cons that potential growers should be aware of.
One of the biggest issues with hackberry trees is the unpredictable nature of their branches. They seem to fall off randomly, making it not an ideal choice for a front yard tree. However, if you have a wild area on your property, it can oddly add to the aesthetic while providing good shade.
Additionally, hackberry trees are known for being messy, shedding leaves and berries.
Overall, while hackberry trees have their pros, these cons should be considered before planting one in your yard.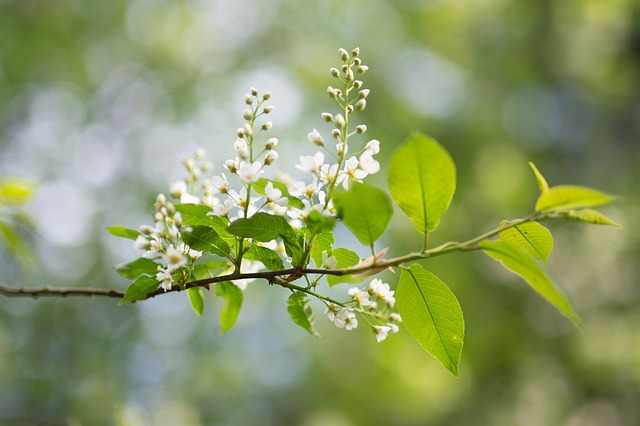 Con: Not Suitable for Front Yard Landscaping
There are some cons to planting a hackberry tree in your front yard. Hackberry trees can be messy, dropping leaves and berries as you would expect but also with branches that seem to fall at random. This can pose a danger to anything underneath and may cause damage during storms. Therefore, it is not recommended for your front lawn landscaping.
However, it is oddly attractive as part of a wild area and provides good shade. If you have the space for it, planting a hackberry tree in an area away from your home and vehicles could be a beneficial addition to your landscape.
In Conclusion, Hackberry trees can be messy, dropping leaves and berries as you would expect, but also with branches that seem to fall at random. It is not a tree for your front yard if you want a tidy and neat landscape. However, this tree is oddly attractive as part of a wild area and provides good shade.
So, should you plant hackberry trees? It depends on what you are looking for. If you want a low-maintenance tree that provides excellent shade, and doesn't require a lot of work, then hackberry is the tree for you. However, if you are particular about tidiness, this tree may not be the best choice for you.
Related Posts:
Hazelnut Tree Pros and Cons – 10 Facts You Need to Know
Hydrangea Tree Pros and Cons – 10 Facts You Need to Know
Zelkova Tree Pros and Cons: 7 Facts You Need to Know
Carrotwood Tree Pros and Cons: 10 Facts You Need to Know
Avocado Tree Pros and Cons: 10 Facts You Need to Know
Little Gem Magnolia Tree Pros And Cons