Poppies for Veterans Day became a symbol of remembrance, sacrifice  and honor for veterans and soldiers who fought and died during World War I. In 1920, it became the official flag of the National American Legion.
The heartbreaking poem "In Flanders Fields," written during the war, is the source of this significant connection. The poem's introductory lines mention poppies as the first flowers to emerge from the soil of soldiers' graves in Belgium's Flanders area.
The National American Legion adopted the poppies as its official emblem of memory in 1920. This choice was a loving homage to the valiant troops who had fought and given their all throughout the conflict. It confirmed the significance of the poppy as an enduring symbol of respect and remembering for veterans.
It's crucial to remember that Memorial Day and Veterans Day are when people traditionally wear poppies the most. Millions of red crepe paper poppies are given and worn on these important days as a token of respect and appreciation for those who have served in the military.
The poppy also has a charity component to it. Veterans organizations construct poppy memorials and trade them for altruistic contributions. Veterans who need assistance may benefit from these grants by receiving financial, social, and emotional support. In addition to paying homage to the memories of those who have died in battle, this custom actively promotes the wellbeing of veterans who are still alive.
As an Amazon Associate we earn from qualifying purchases.
National Poppy Day, which started on May 25, has special significance for American veterans and active military personnel. It is a time to ponder the meaning of the poppy as a support sign for veterans and a remembrance of the nation's sacrifices.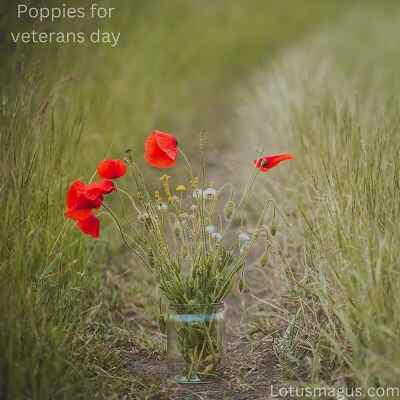 What is Veterans Day?
Veterans Day is observed on November 11th each year to honor all U.S. military veterans, living and deceased, for their service. It is a government holiday, but it is not the same as Memorial Day, which is a day to remember people who died while serving in the military.
Veterans Day is significant because it is dedicated to honoring the millions of men and women who have served in the American Armed Forces. It is a day to show our gratitude for their unshakable dedication, bravery, and sacrifices made in support of our country's beliefs.
Veterans Day and Memorial Day are two prominent holidays with military associations, however Veterans Day differs from Memorial Day in that it focuses on memory. Memorial Day is a somber holiday commemorating and remembering those who lost their lives while serving in the armed forces. Veterans Day, on the other hand, expresses thanks to all veterans, both living and deceased. This distinction emphasizes how important it is to recognize and appreciate the surviving veterans for their service.
The United States recognizes Veterans Day as a federal holiday, hence all non-essential federal government agencies are closed on this day. The fact that federal workers get paid even on holidays shows how important this day is to people all around the country.
Despite the fact that wishing someone a "Happy Veterans Day" may seem out of the ordinary given the seriousness of military service and the sacrifices made, this is typically seen to be a suitable and courteous gesture to honor veterans. Veterans Day is a time to show thanks and celebrate everyone who have served, both past and present, in the defense of our country, in contrast to Memorial Day, which is a day of contemplation and sadness.
When is Veterans Day?
Veterans Day is always observed on November 11th in the United States.
Veterans Day was honored differently after President Nixon signed a measure making it the second Monday in November in 1971. This change, however, was only temporary, as Congress restored Veterans Day to its former date of November 11th in 1978. The holiday has been firmly entrenched on this day ever since.
Although Veterans Day is observed on November 11th officially, several localities prefer to have their memorial festivities on the weekend before this day to make it easier for people to attend. The federal government closes on Veterans Day to observe the holiday.
Veterans Day will fall on a Saturday in 2023, for example. Because of the regularity of the day, people all throughout the country may unite to express their gratitude to veterans for their service and sacrifices. Veterans Day, which serves as a day of meditation and thankfulness for our country's soldiers, is steadfastly observed on November 11th, unlike several other U.S. holidays that are moved to Mondays for long weekends.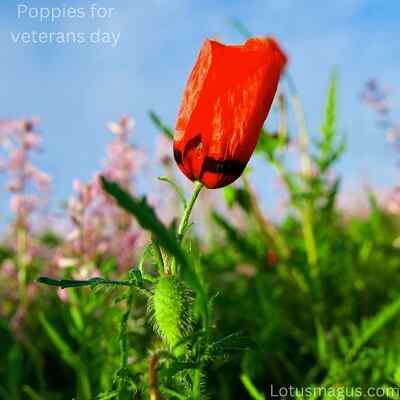 How to Celebrate Veterans Day?
On Veterans Day, you can honor veterans by attending local parades and events, thanking veterans for their service, and supporting veterans' organizations.
Here are some meaningful ways to commemorate this day:
Attend Local Parades and Events: Veterans Day is traditionally observed with local parades and celebrations in towns and cities around the country. Being present at these events is a great way to support and honor soldiers. You may interact with soldiers and their families and take part in the general show of appreciation.
Thank a Veteran: A simple "Thank you for your service" may make a veteran's day much better. Whether they are friends, family, or coworkers, take the time to thank the veterans in your life. Small acts of gratitude go a long way.
Donate to Veterans' Organizations: Numerous groups exist that cater to the need of veterans. Think about contributing to one of these charities. They often provide veterans in need crucial resources including healthcare, housing, and job aid.
Volunteer: Working with veterans' groups may be immensely gratifying if you have the time and resources. You may lend a hand with event planning, provide for the needs of the veterans, or just listen to their experiences and tales.
Visit a Veterans' Cemetery: Visiting a veterans' cemetery may be a somber way to remember those who lost their lives while serving our nation. You may attend special Veterans Day services at several cemeteries.
Educate Yourself and Others: Spend some time learning about the origins of Veterans Day and the costs that veterans have paid throughout the years. Give your friends and family some information to assist them understand the importance of the day.
Assistance to Veteran-Owned Businesses: You may also show your support by using veteran-owned companies. It's a significant method to support their way of life.
Consider sending letters or putting together comfort packages to deliver to active-duty military personnel or veterans. These kind gestures may significantly improve their life, particularly if they are distant from home.
Fly the Flag: To demonstrate your patriotism and support for veterans, fly the American flag at your residence or place of employment. On Veterans Day, many individuals choose to do this as a show of gratitude.
Participate in Moments of quiet: On November 11th, at 11:00 AM, observe a moment of quiet to commemorate soldiers. This custom originated after World War I's Armistice.
The history of poppies for veterans day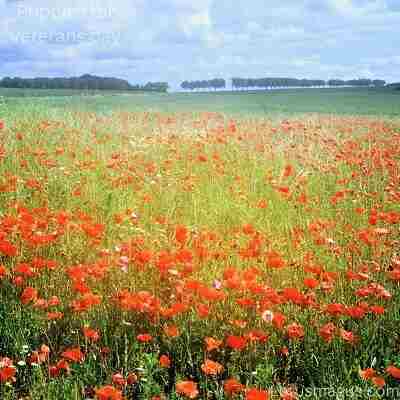 On September 27, 1920, the poppy became the official flower of The American Legion family to honor the men who fought and died during the war. The poem "In Flanders Fields," written during World War I by Lieutenant Colonel John McCrae, M.D., was the inspiration for the red poppy, which represents the blood shed during fight. Americans don't usually wear flowers on Veterans Day. Instead, they remember those who died for their country by wearing them on Memorial Day, which is the last Monday in May.
The deep significance of the red poppy as a symbol of remembrance can be traced back to the publication of the poem "In Flanders Fields." Lieutenant Colonel John McCrae, M.D., wrote this heartfelt poetry while fighting in the trenches during World War I. The crimson poppy was portrayed in those moving lyrics as a representation of the blood that had been spilled on the battlefields, a stark reminder of the heavy price of war and the valor of those who fought.
On November 11, which is Veterans Day, a day set aside to commemorate all living veterans who have served their nation, it is important to highlight that Americans traditionally do not wear poppies. On Memorial Day, which is honored on the final Monday in May, it is customary to wear the symbolic red poppy. On this day, we honor and remember the many men and women who gave their lives in defense of their country. We observe this day of somber meditation as a means to express our thanks for their steadfast commitment and selflessness.
Since their beginnings in 1921, the poppies have served as a sign of memory for those who have lost their lives in battle. Since that time, the red poppy has crossed international borders and established itself as a universal reminder of all those who gave their lives protecting their respective nations. It acts as a symbol of enduring adoration and appreciation for the bravery and heroism of our departed heroes.
What does "Veterans Day" mean to you?
Veterans Day, observed on November 11, is very important to me personally and nationally. This day serves as a sobering reminder of the principles of liberty, self-sacrifice, and honor that I hold dear. It is a day on which we all honor and remember the brave men and women who have served in the US military in defense of our country and its ideals.
Veterans Day is more significant because of its historical background. Its original name, Armistice Day, commemorates the conclusion of World War I on November 11, 1918. This struggle was known as "the war to end all wars." Veterans Day is an annual celebration that began as a way to recognize those who have served in the US military and in all conflicts.
Veterans Day represents freedom to me. It serves as a reminder of the privileges that we take for granted and that numerous warriors have fought to protect. They are the epitome of real patriotism because they are prepared to go above and beyond the call of duty and risk their lives for our nation.
Veterans Day also represents sacrifice. It serves as a reminder of the improbable suffering that many soldiers have gone through and, in some instances, the ultimate sacrifice they made to defend our way of life. Our utmost respect and admiration are due to their selflessness and unflinching dedication.
But most importantly, Veterans Day represents honor. It is a day when we honor those who have served by expressing our thanks and appreciation. It's time to show our gratitude to the courageous men and women who have taken on the burden of safeguarding our country. I am reminded of the courage, fortitude, and sense of duty that characterize veterans when I meet them, and I make it a point to be courageous and kind while conversing with them.
Veterans Day is significant to our country because it sets itself apart from Memorial Day in a larger sense. Veterans Day honors living veterans who have come home, while Memorial Day honors those who have died while serving in the military. This day honors the commitment and sacrifices of all veterans in the United States, spanning all generations.
[The article/content is first published by Lotusmagus.com website.
Lotusmagus is a website about plants and flowers by Amelia Clark. Copyright Marked]
know what does it mean and why Poppy flower used in military Read More.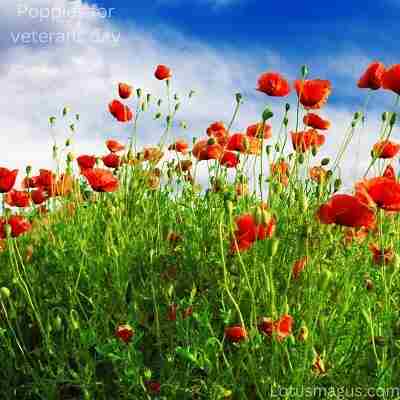 How to make a poppy wreath
Poppies are in bloom, so it's time to make a wreath! You'll need a few things to make this wreath. You'll need a wreath form, a wire, some string, and some flowers. Begin by wrapping the wire around the wreath form. Next, tie the string around the wire. Thread the flowers onto the string, leaving enough room for them to lay flat. Now tie the ends of the string together and cut off any extra length.
[ Copright Notice: The content is first published in lotusmagus.com website, if you are seeing this article in other website then it has been copied fully. ]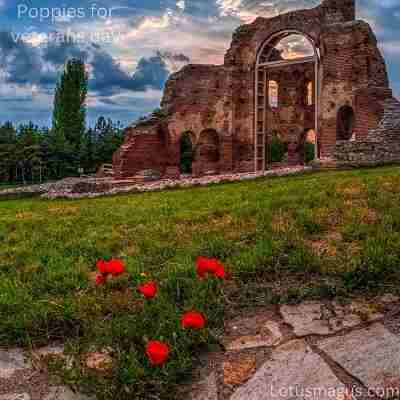 How to make a poppy crown
Making a beautiful poppy crown is an easy process. You can try to craft it with your kids too so that they can learn. You will need to use a paper plate and a piece of paper to make the base of the crown. Then take a small piece of tissue paper and fold it in half. Cut it into a square and open it up. Now take a toothpick and poke a hole in the center of the square and stick it through the other side to make the stem of the crown. Now take your paper plate and place the folded piece of tissue paper in the middle, on top of the plate. This will create the base of the crown. Take your toothpick and poke two holes in each side of the tissue paper, one on top and one on bottom. Once you have done this, your crown is ready to be decorated with markers, paint, or glitter!
How to make a poppy pillow
Making a poppy pillow is a relatively easy process. All you need to do is take a piece of fabric and cut it in half. Take one of the pieces and fold it in half, then sew the edges together so that it forms a cone shape. Then, take the other piece of fabric and make sure that it is folded in half. Place the cone shape on top of the second piece of fabric and then sew them together. The last step is to cut off the excess fabric on the top of the cone shape. You now have a finished poppy pillow!
Wrap up
I  hope you enjoyed my blog post on poppies for veterans day. It's important to remember the sacrifices that veterans make for our country every day. On poppies for veterans day, we wanted to share some thoughts on the act of wearing a poppy and how it relates to how we thank the veterans. Also if you want to read about different colors of poppies then read here about – poppy flower meaning.