A "Baby's breath Flower meaning" is considered a classic addition to floral arrangements.
Whether it is an anniversary party, a wedding celebration, a baby shower, or even a new year party, this flower is one of the mandatory décor pieces to have.
Despite their beauty, a baby's breath also obtains many health benefits.
For instance, it is one of the anti-cancer fighting plants as it can break down the cancer cells, opening them to be killed with the anti-cancer drugs. Want to discover more about this perfect flower?
Well! Keep on reading as the content will deeply dive into Baby's breath flower meaning,
As an Amazon Associate we earn from qualifying purchases.
Baby's breath symbolism, and will also let you know about the complete growth process. So, let us dig right into the content without any further due. Please have a look.
Baby's Breath Flower meaning
Baby's Breath Flower Meaning(Gypsophila) represents Purity, Everlasting love. White baby's breath flowers are the symbol of Long Lasting love between couples. Gypsophila is used in wedding bouquets, For Celebration of baby Showers and also in welcoming Newly born Child. The Flowers also shows romance and trust between two lovers and how their relationship goes without much problems.  White color seems to give a sense of purity and a new beginning of life.
Another name for Baby's breath is Gypsophila. It is a genus belonging to the carnation family—native to Eurasia, Australia, Africa, and Pacific Islands.
However, Turkey is one of the fortunate countries that obtain the massive diversity of this fantastic flower with over 35 endemic species
About baby's breath flower has its name: Gypsophila, from two Greek words, i.e., Gypos and Philos, which stands for Gypsum and Loving, respectively.
Hence, the Gypsophila means to be a Gypsum-rich substance. So, why is this flower called the "Baby's Breath."
The credit goes to its sweet and fantastic smell that is as gentle to the nose as a baby's breath. The same is why Gypsophila are known as Baby's breath in general.
The Baby's breath is the hugest heterogeneous group within the carnation family that comprises 150 species of annual perennial herbaceous, creeping, and cushion-forming plants.
A few types of these flowering breeds are cultivated for food, herbal medication, and floristry.
In addition, it is the source of saponins and can be used to produce photographic film and hemolytic laboratory reagents. Also, it is a critical component of soaps and detergents.
Each Gypsophila can grow hundreds of blooms, proving them to be a spectacular addition to any flower garden.
The same is why gardeners usually love to plant these flowers around spring-blooming perennials, as the summer and fall blooming flowers can hide the perennials at the end of their blooming season.
Different flowers are considered as a symbol of the distinguished thing. And Baby's breath is one of these flowers as well.
This flowering breed commonly represents an affection, deep bond, exquisite beauty of a person, and devotion towards the relationships.
However, the bouquet of Baby's breath symbolizes adoration and a wish to live a long life with the person you love the most.
In addition, Baby's breath symbolism in terms of smell is related to purity, sincerity, love, compassion, trust, innocence, romance, and everlasting love.
Hence, the flower has a deep relationship with love and romance.
So, if you're looking for a flower to express your feelings to your steadfast love without words, then there is no better opinion than Baby's breath flower.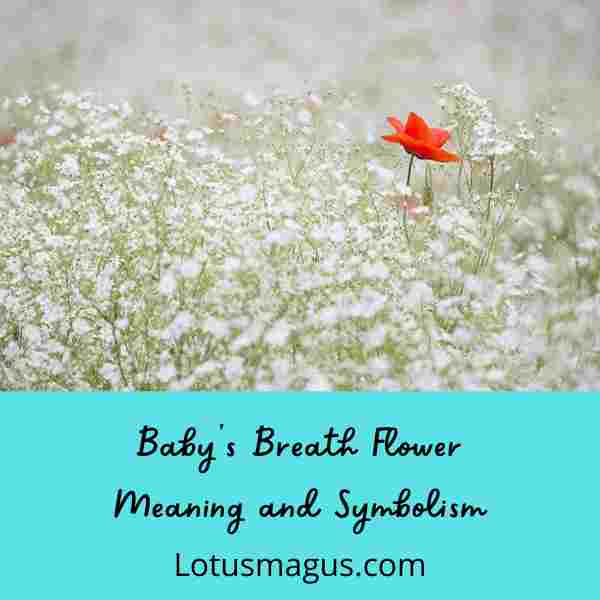 Baby's breath meaning flower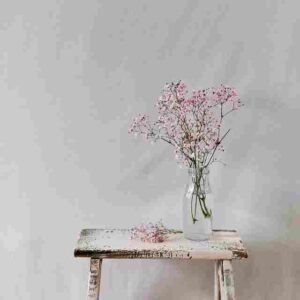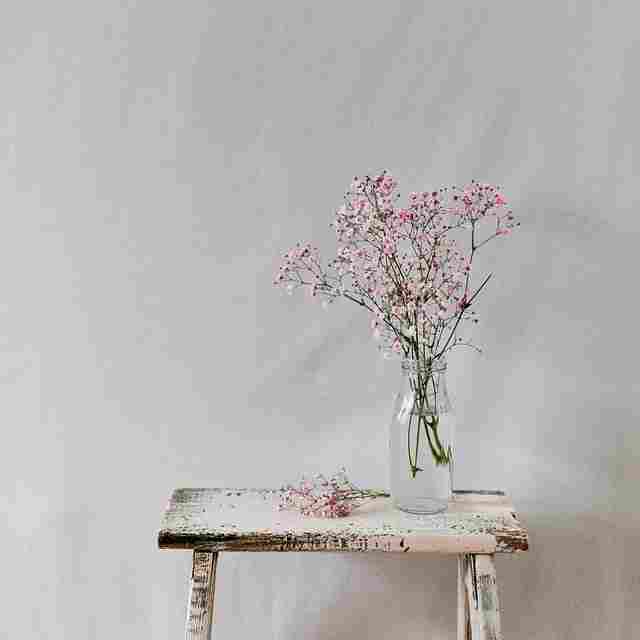 Baby's breath flower meaning represents everlasting love, deep emotions, young love, innocence and desire to live long.
Another reason for their popularity is the baby's breath used in baby showers and weddings celebrations to mark good news or grand events.
This movement is actually a sign of purity where the baby's mother gets gifts and also for the baby. The flower is also used in wedding bouquets, birthday floral arrangements. The flower could be lucky for gifting purposes.
Baby's breath meaning death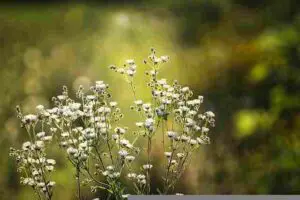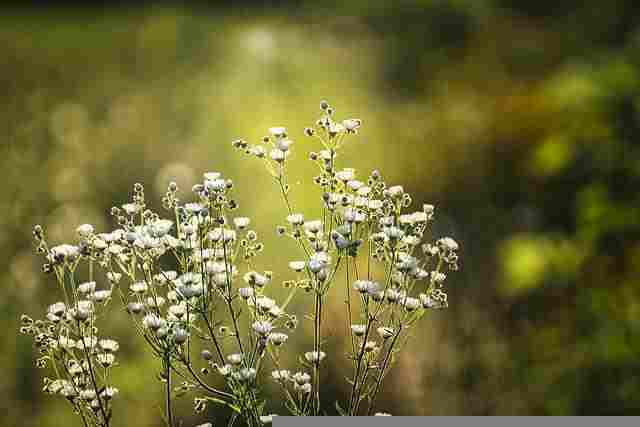 Baby's Breath Flower meaning also often represents death because of bad events happening due to nature. There are several meanings of a baby's breath but flowers sometimes show both happiness for one and sadness for others. In this world where everything happens , what is written in the destiny and we as humans can't change it.
A quote remembers that You can't expect life to always be good because there are always hardships, problems in life. You just have to tackle all the problems and just keep going.
This is life, do not stop and find more happy moves. The one you lost won't come back but what you have now is still there to help to achieve the dream again.
Baby's Breath Meaning Eternal Sadness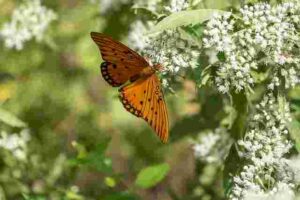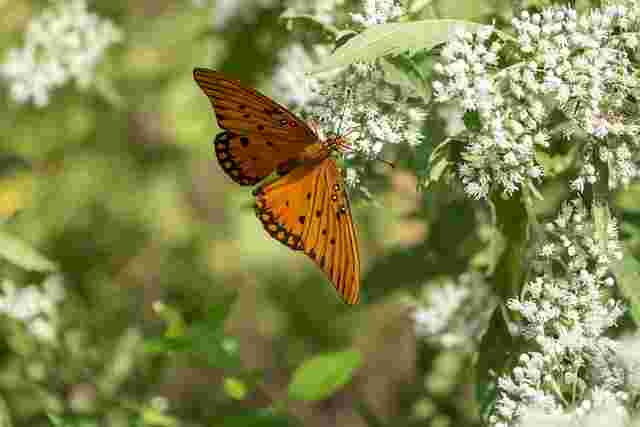 Baby's Breath Flower meaning eternal sadness when something bad happens such as the baby dies. These white blooms are used for death as well so they do show this meaning. Although they symbolize everlasting love and the emotions connected to it.
The flowers remind me of beauty and happiness but sometimes it is just the opposite of it.
Baby's Breath Meaning in Chinese
The baby's breath is called Mn tiān xīng in Chinese. The meaning of "baby breath" in Chinese is that it looks like a white cloud which has a long stem.
They say that the plant has no leaves and it is similar to clouds that are in the sky. The baby breath has white blossom and no foliage which makes it more unique.
Baby's Breath Meaning in English
The baby's breath English meaning is that it has white or pinkish tiny flowers just like the poppies. It belongs to the genus gypsophila which has a cluster of many blooms in its family. Pink and white flowers are common in these types of plants.
They have a very delicate appearance with little blooms and thin branches or stems.
Baby's Breath Meaning definition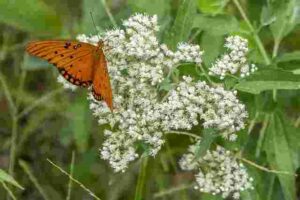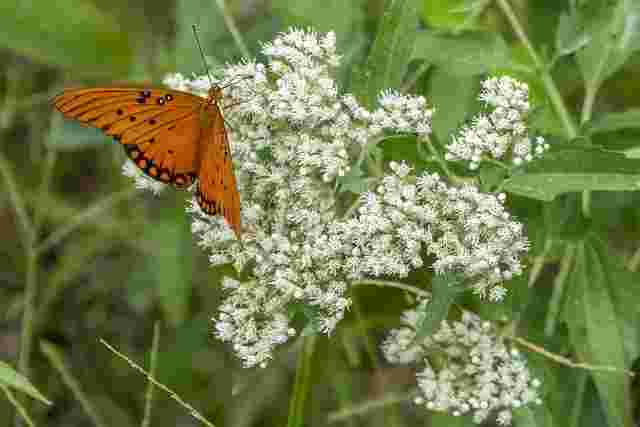 By definition , the baby's breath belongs to the pink family of gypsophila genus that has multiple branches. On those stems their are pink and white flowers which has ability to grow every year.
They are perennial herb in some states while in some countries it is an annual flower plant. 
Baby's Breath tattoo meaning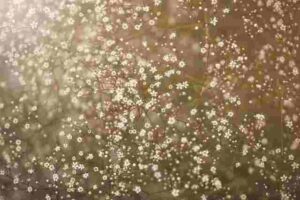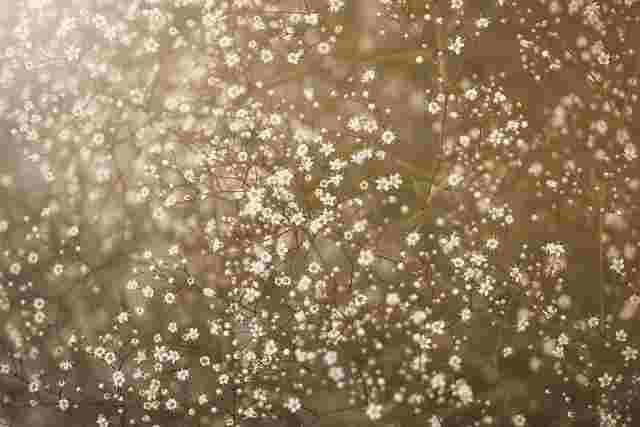 Baby's Breath Flower tattoo meaning symbolizes purity, long lasting love, innocence, sadness, emotions. Baby's breath tattoo looks beautiful & has floral designs.
They basically have 2 colors pink and white which are often considered as pure, connecting with the inner feelings of lovers.  The flower has numerous branches which are thin and there is a top with white blossoms that are the symbol of purity, acceptance, positivity.
Baby Breath Meaning color meaning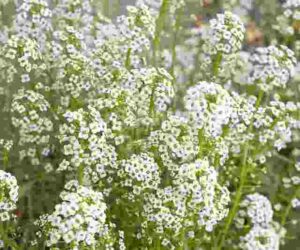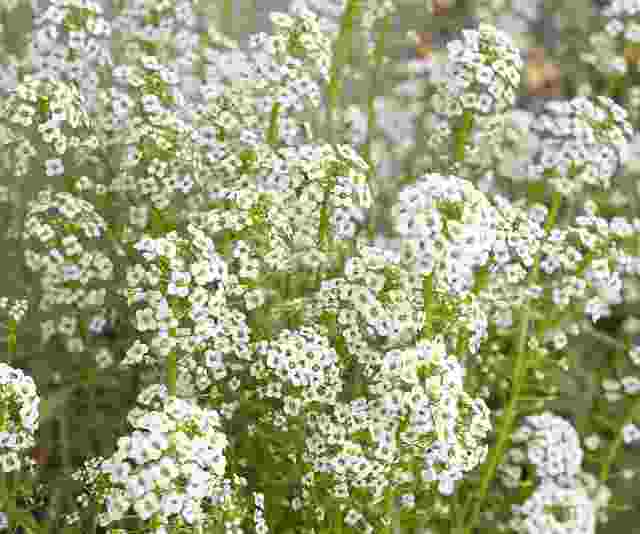 The Baby breath has different colors including white that means purity and spirituality while red means romance, deep love, emotions.
Blue flowers symbolize  honor, integrity and uprightness while orange symbolize hope, cheerfulness and idealism. Pink flowers are associated with romance, beauty, admiration and gentleness. They are used to make bouquet in different cultural events and functions.
Baby's breath flower crown
There are beautiful baby's breath flower crowns sold in the market. It is perfect for the baby girl crown. She may look just like a queen.  The crown is made from the white flowers and sometimes a few leaves are added to make it shine more as nature shines evergreen.
You can buy it from here – Shop now 
White Baby Breath Meaning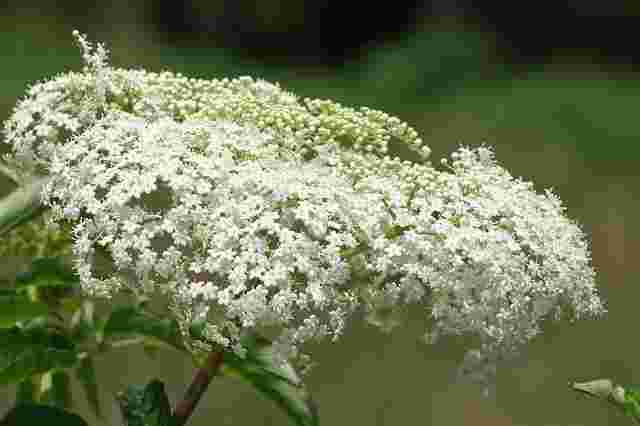 White baby breath meaning and symbolism is cleanliness, purity, innocence, goodness, spirituality, unity and positivity. It is the perfect flower for most of the happy events as they look elegant and charming. They also show femininity and love and are mostly used in baby showers and wedding ceremonies.
Pink Baby Breath Meaning
Pink Baby's Breath Flower meaning is romance, love, compassion, elegance, empathetic, affection and feminine. Pink ones are associated with gentle emotions, tenderness and a good heart. Sometimes they also show love or romantic messages to the partner of their life.
They are used in birthday parties, romantic occasions, pool parties and much more. Pink are the best picture perfect color for most of the couples.
Baby Breath Bouquet
Baby breath bouquets are used in wedding ceremonies and baby showers but they are also used in different arrangements of events related to romantic dinners and surprise parties. Bouquets are the special gesture which impresses your partner and may give surety that the answer could be yes. They also make the appearance more charming and beautiful on stage.
When to plant Baby's Breath Flower?
Climatic changes and temperature have profound effects on the growth of plants. Hence the gardeners must know the correct planting season. So, when should you plant the Baby's breath flower?
For efficient results, plant the flower in early summer or late spring when the last frost in your area has passed. The best part about this flower is that it is a perennial plant across America. Hence, you don't have to worry about planting it again and again. Instead, you plant it once and can enjoy beautiful and amazingly scented flowers throughout the year.
However, it is crucial to know that in several states of America, Baby's breath is considered an unhealthy and wild flowering breed as its hardy spreads and can out-compete other plant's nutrients. So check for your state guidelines before you plant a flower.
Where Are baby's Breath Flowers Used?
They are used in various celebrations that is related to purity & sharing happiness includes:
Wedding Occupations

Celebrating baby birth

Bouquets used to give to couples.
How to Grow Baby's Breath Flower?
You can grow a baby's breath in your home very quickly. Just make sure to align your actions with the below-mentioned guide.
Step 1:Choose the location: the first step is deciding the location for planting. A Baby's flower requires the maximum amount of sunlight. So choose a site that gets a minimum of 6 hours of sun exposure daily.
Step 2: Preparing the soil: The flower grows well in well-drained soil mixed with a small amount of sandy soil with adequate organic matter. In addition, alkaline soil with a pH level of 7.0 to 7.5 is best suited for the plant.
[The article/content is first published by Lotusmagus.com website.
Lotusmagus is a website about plants and flowers by Amelia Clark. Copyright Marked]
Step 3:Sowing the seed: Sprinkle the seeds all around the flower bed for sowing them. You can press them into the soil or sprinkle the light layer over the soil. The choice is all yours.
Step 4: Water: Keeping the soil is very important for healthy growth. So water your Baby's breath plant regularly.
Step 5:Thinning the seed: Once your seedlings have grown 3 to 3.5 inches, thin them back 12 inches apart using the garden shears to prevent competition.
Maintaining the plant
Water: moisture is essential for this plant. However, they don't need to get watered daily. Instead, water the plant once or twice a week only to keep the soil moist.
Stake: The plants grow up to 4 feet. Hence you may need to stake a stake in helping them establish themselves. Hence, if you find the stems of your plant leaning to one side, insert a thin stake to support them.
Prune: your Baby's breath flower needs pruning to increase the beauty of your garden. Thus, trim them regularly to help those white flowers look their best. You can use specific scissors and tools for this purpose. However, stay sure not to cut solid and new stems.
What is the Cultural Significance of a Baby's Breath?
Culturally, they are spread all over the world and use these plants in different ways. Example would be china that has a history of using it to treat various health related problems.
[ Copright Notice: The content is first published in lotusmagus.com website, if you are seeing this article in other website then it has been copied fully. ]
The name of the flower is gypsophila oldhamiana which has the power to rectify issues related to lung, stomach and other parts of the body. It can be used in fever, typhoid and pilia( yellow fever).
Some places in Iran where people used it as a ingredient to wash their clothes, this way it is useful for them and for some it is beneficial because it has few health related benefits.
Are baby's breath flowers lucky?
Baby's breath flowers are not lucky. But Considering the plant for good luck because it's pure and beautiful in weddings, celebrations, love and compassion that life partners share with.
The bottom line
In a nutshell, Baby's breath is one fantastic flower to look at. They usually are white-colored flowers that are beautiful to look at and sweet to smell. The smell of
these flowers is as gentle as a baby; the same is why they are known as the Baby's breath.
The content above discusses Gypsophila meaning, Baby's breath symbolism, a guide to growing Baby's breath, and some points for their maintenance. So make sure to read the article very carefully.
Lobelia Flower Meaning and Symbolism, Definition, Spiritual